In the latest effort to screw casino visitors every way they can, the Venetian is the latest Las Vegas Resort to start charging people to park at their resort. An internal memo says paid self-parking will go into effect on August 29, 2023.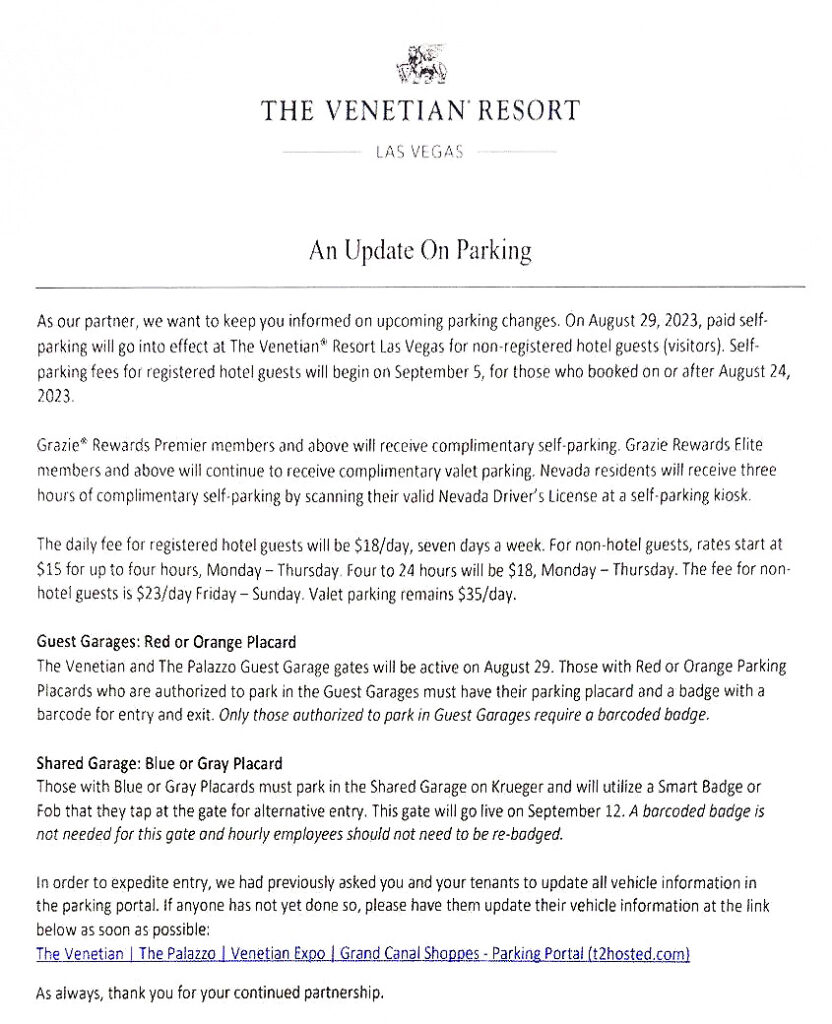 Complimentary parking will be extended to Grazie Rewards Premier members and those at higher membership tiers. Effective September 5, paid self-parking will be applicable to hotel guests who made reservations on or after August 24, 2023.
Residents of Nevada will be granted a three-hour window of complimentary parking.
For hotel guests, the daily parking fee will be set at $18. Non-hotel guests will encounter varying rates: $15 for up to four hours from Monday to Thursday, and $18 for a duration of four to 24 hours during the same days. On Fridays through Sundays, the daily fee will amount to $23.
The valet service will maintain its existing rate of $35 per day.
The decision to introduce paid parking systems is a topic of concern for both residents and visitors alike. While the intention behind this move is obviously to enhance revenue streams, people are sick and tired of being Nickle and Dimed and treated like crap by corporations who no longer seem to care about customer experience.
Las Vegas has long been associated with an experience that is larger-than-life, extravagant, and welcoming. These paid parking scams taint the unique atmosphere that Vegas has so carefully cultivated.