Las Vegas, or "The City of Sin," has a long and often scandalous history of adult entertainment and activities that would make your average "middle of the road" American blush. But, then again, we are a city where those so-called average Americans come to leave their inhibitions at home and embrace their inner wild child.
From seductive burlesque shows and the tantalizing world of strip clubs to topless pools, Las Vegas has been a haven for those seeking to indulge in some adult fun for decades.
So how did it all start, and why is Las Vegas called Sin City?
Early Days of Adult Entertainment in Las Vegas: Block 16

Back in the early 1900s, Las Vegas was nothing more than another small speck on the map, a small desert town in the middle of nowhere with barely a thousand people. But everything changed when the railroad arrived in 1905, breathing life into the dusty settlement and turning it into a full-fledged city. But even in those early days, Las Vegas was already starting to gain a reputation as a place of sinful pleasures with the establishment of the infamous Block 16.
Located in downtown Vegas between Ogden and Stewart Avenue on First Street, Block 16 was the original red-light district, a hotbed of vice that was notorious for its brothels, saloons, and gambling halls. This was where railroad workers – and later and workers — would come to spend their hard-earned cash on everything from booze to broads. It was a place where anything goes, and no one was judging what you were doing.
In the 1920s and 1930s, Block 16 was the place to be for those seeking adult entertainment in Vegas. It's also when our city started to gain a reputation for being controlled by organized crime syndicates — especially in areas like Block 16 .The place was notorious for its "illicit" activities, which only added to its appeal.
But it wasn't until World War II that things started to really take off for the "Sin City" side of Las Vegas. With soldiers stationed at nearby military bases, Block 16 became a hot spot for those looking to blow off steam. Unfortunately, many of these soldiers were young and inexperienced and were easy targets for the prostitutes and criminals who operated in the area. But, despite the risks, Block 16 was the place to be for anyone looking for a good time.
As the 1940s and 1950s rolled in, Las Vegas began to really embrace its wild side and morphed into the adult entertainment mecca that it is known for today. Burlesque shows were all the rage, and every casino on the strip had its own variation on the theme. But as with all good things, there's always a killjoy lurking in the shadows getting ready to stomp out the fun, and in the 1950s, the city started cracking down on Block 16.
In an effort to clean up the city's image, the morality police started closing down the brothels and gambling halls around Block 16, and the area began to die. But while prostitution may have been technically illegal in Las Vegas, to this day Nevada is the only state in the country that permits legalized prostitution. Ten counties in Nevada still allow prostitution within licensed brothels.
Of course, the killjoy democrat party has been trying to end that for decades. In 2011, Democratic Sen. Harry Reid called on legislators to ban prostitution in a speech to lawmakers. He told lawmakers, "Nevada needs to be known as the first place for innovation and investment – not as the last place where prostitution is still legal."
Strip Clubs in Las Vegas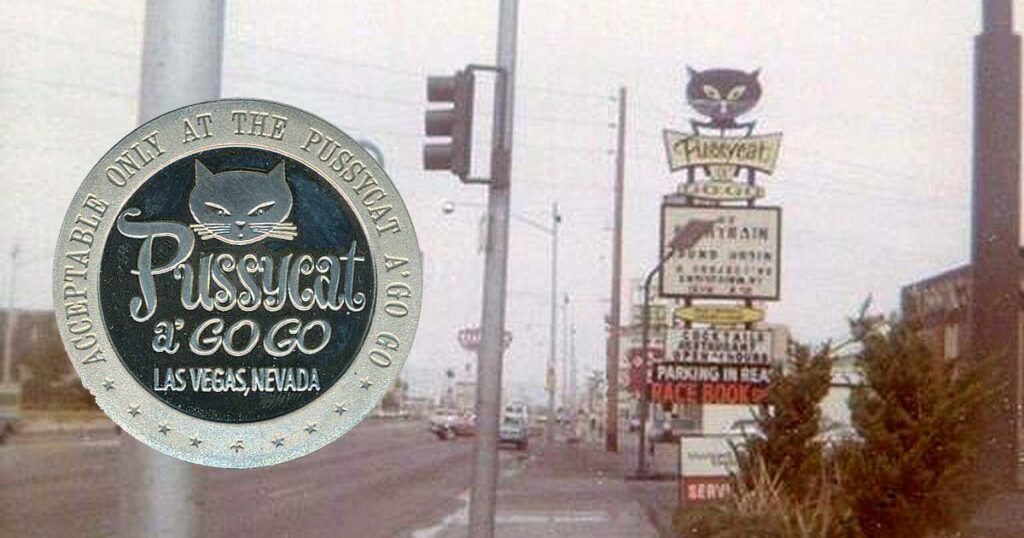 In the 1950s, Vegas started to take a different direction in the adult entertainment scene with the rise of lavish stage shows and glamorous showgirls. These shows incorporated elements of burlesque and were known for their elaborate costume changes, provocative dance routines, and comedic skits that poked fun at social norms. The shows were not just about the performers but also the venue. Many casinos on the strip built grand theaters and auditoriums to showcase these performances. The city became known for its extravagance, and visitors from all over the world started to flock to "Sin City" to see the spectacle.
The first topless show in Las Vegas, "Minsky's Follies," opened in 1956 at the Dunes Hotel and Casino. The show was a controversial but popular attraction that paved the way for many other adult-themed shows in the city. The show helped establish Las Vegas as a destination for adult entertainment. In fact, many of the performers who appeared in Minsky's Follies went on to become major stars in the entertainment industry, including Gypsy Rose Lee, Blaze Starr, and Lili St. Cyr.
"Lido de Paris" was one of the first shows in Las Vegas that made the "showgirl" an icon and featured classically trained ballerinas who performed topless. Showgirls were typically required to do what was referred to as "mixing," meaning after performances they would sit and hang out with high rollers and gamble with them.
As always, Vegas is a city that likes to reinvent itself. So when the 1960s rolled around, we saw another change in the adult entertainment scene, as the popularity of burlesque shows began to wane and strip clubs began to take over. The first strip club in Sin City, the Gypsy Club, opened its doors in 1958, quickly followed by the Pussy Cat A Go-Go, The Palomino Club, the Crazy Horse Saloon, and the Silver Slipper. These clubs offered a different type of experience than the burlesque shows of the past, with more focus on the performers' physically unclothed beauty and the activities we don't speak of in public!
Fast forward to the 1980s, and strip clubs had become a significant part of Las Vegas' nightlife scene. The Spearmint Rhino, which opened in 1989, was a game-changer for the industry, offering a high-end experience that attracted celebrities and high rollers. The Rhino has since become one of the world's most famous strip clubs and has helped cement Las Vegas' reputation as a worldwide hotspot for adult entertainment.
Famous Las Vegas Strip Clubs
The Palomino Club – Opened in 1969, The Palomino Club is the only strip club in Las Vegas to feature fully nude dancers and serve alcohol. The club has been featured in numerous movies and TV shows, and has a reputation for attracting celebrities and high rollers.
Crazy Horse Too – Located on Industrial Road, Crazy Horse Too was one of the most popular strip clubs in Las Vegas during its heyday in the 1990s and early 2000s. It was known for its high-energy stage shows and VIP rooms.
Club Paradise – Opened in the 1970s, Club Paradise was a popular destination for locals and tourists alike. It was known for its all-nude dancers, VIP rooms, and late-night party atmosphere.
Spearmint Rhino – Founded in 1993, the Spearmint Rhino chain of strip clubs has become a household name in the adult entertainment industry. Its Las Vegas location, which opened in 2001, is one of the largest strip clubs in the world, with multiple stages and private dance areas.
Sapphire Las Vegas – Opened in 2003, Sapphire Las Vegas is another one of the largest strip clubs in the world, with over 70,000 square feet of space. It features multiple stages, private VIP rooms, and a rooftop pool and bar.
Strip clubs such as the Spearmint Rhino, Sapphire, and Crazy Horse III continue to attract visitors hundreds of thousands of visitors every year.
Pornography and Debauchery in Las Vegas
In the 1970s, Las Vegas embraced another aspect of the adult entertainment industry – pornography.
The 70's is when Vegas started to embrace adult bookstores and porn theaters, catering to those looking for a more explicit form of adult entertainment. Today, there are still plenty of options for those seeking adult products in Las Vegas, ranging from small and intimate shops to large and luxurious stores. The Lion's Den and Déjà Vu Love Boutique are just a couple of stores offering a wide range of adult products, from magazines and films to sex toys and fetish gear.
And if you think the high-end resorts on the Las Vegas Strip is above it all, think again – even Resorts World now has an adult shop.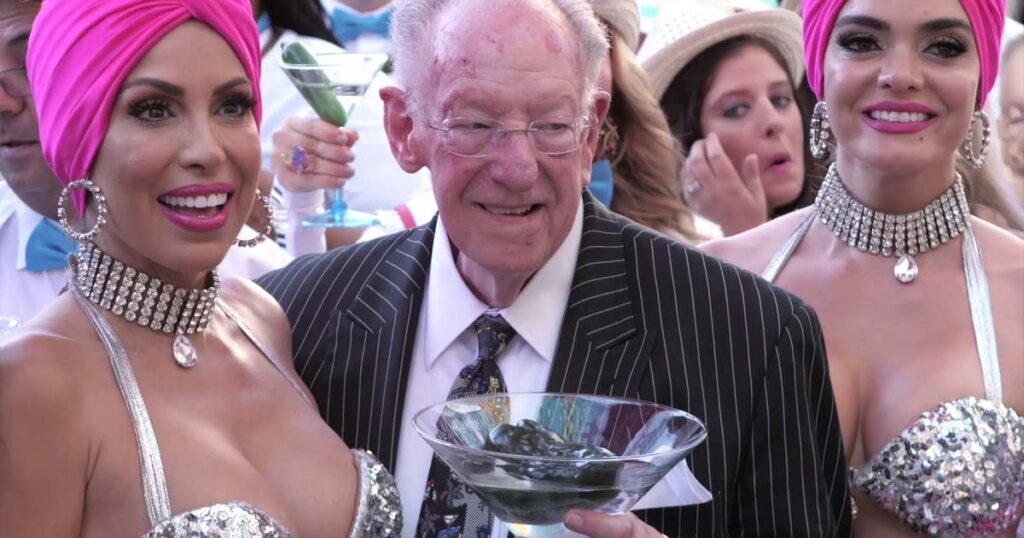 In 1999, Oscar Goodman, a notorious mob lawyer who had defended leading organized crime figures like Meyer Lansky, Nicky Scarfo, Herbert "Fat Herbie" Blitzstein, Phil Leonetti, former Stardust Casino boss Frank "Lefty" Rosenthal, became the city's mayor, further solidifying its reputation as "Sin City."
Despite being voted the "Least Effective Public Official," Goodman was known for his love of showgirls and martinis, and his flamboyant public persona helped to promote the city's adult entertainment industry.
I drink to excess, I gamble to excess, but everyone knows it, so it's not a big deal.

Former Mayor Oscar Goodman
Today, Las Vegas is still one of the world's top destinations for adult entertainment and culture. The city is home to some of the world's most famous strip clubs, adult stores, and adult-themed shows. In many ways, the former underground culture of adult entertainment has gone mainstream, with numerous strip casinos featuring topless pools and tradeshows specifically for the adult industry, like the yearly AVN porn convention.
Despite all the changes, the adult industry in Las Vegas continues to thrive, providing a unique and exciting experience for visitors worldwide.