Las Vegas, a city known for its glitz and glamour, might not seem like the most obvious destination for nerds and fandom geeks. But this is the time of year when something truly magical happens: Amazing Las Vegas Comic Con.
As a self-professed nerd and lover of all things pop culture, I love the idea of fandom conventions in Las Vegas. We've been to them all; since the early days of Wizard World to combat cons, trek conventions and LVL Up when the nerds hit Las Vegas, we are there ready to roll! But it's not just the incredible cosplay or the chance to meet your favorite comic book artists and celebrities – though those are certainly big draws. It's the sense of community that permeates the fandom conventions, the feeling that you're among people who understand and appreciate the things you love.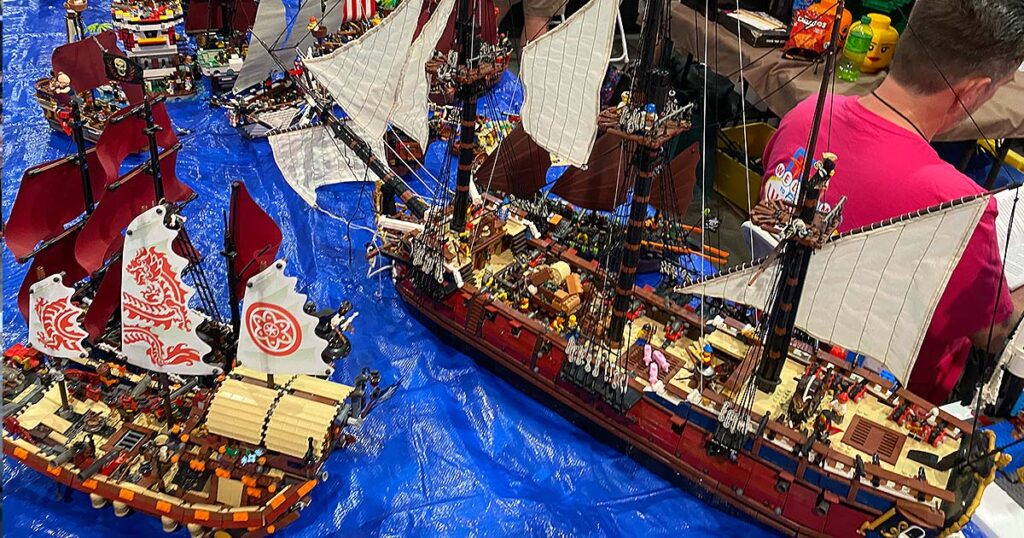 And in a city that's all about excess and spectacle, there's something refreshing about being surrounded by people who are passionate about the things that truly matter to them.
But how did Amazing Las Vegas Comic Con become such a must-attend event in Sin City?
The answer, as with many things in Vegas, is simple: the city knows how to put on a show. From the elaborate displays and fan exhibits to the world-class guests and performers, Amazing Comic-Con in Las Vegas is a feast for the senses. It's a chance to escape reality for a few days and immerse yourself in a world of fantasy and imagination.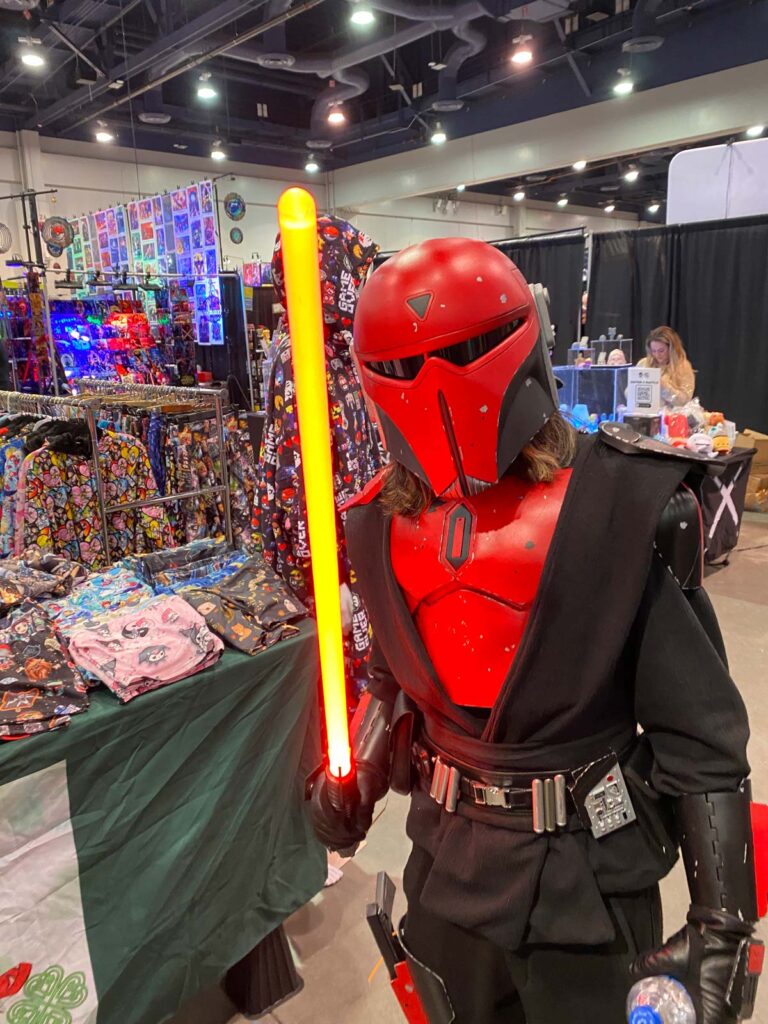 But perhaps even more importantly, it's a chance to connect with like-minded people from all over the world. In a city that can often feel isolating, Comic-Con provides a sense of belonging and community that's truly priceless.
Experiencing Amazing Las Vegas Comic Con
As we wandered through the halls of Amazing Comic-Con in Las Vegas, I couldn't help but marvel at the sheer spectacle of it all. Everywhere I looked, there were fans dressed in fantastical costumes, each a tribute to the myriad worlds, characters, and fantasies that populate our collective imagination.
Cosplay has become the lifeblood of nerd con-culture, and at Amazing Comic-Con, it was on full display. I watched as fans painstakingly transformed themselves into their favorite heroes and villains, pouring their hearts and souls into every stitch and seam. It was a testament to the creativity and dedication that fuels fandom, and it was impossible not to be swept up in the excitement.
But it wasn't just about the costumes – it was the sense of community that made Comic-Con such a special experience. Watching the vast array of different people interact with one another was like witnessing a secret society in action, with its own customs and traditions that only the initiated could truly understand. Cosplayers posed for photos with fans, swapped tips and tricks, and reveled in each other's company.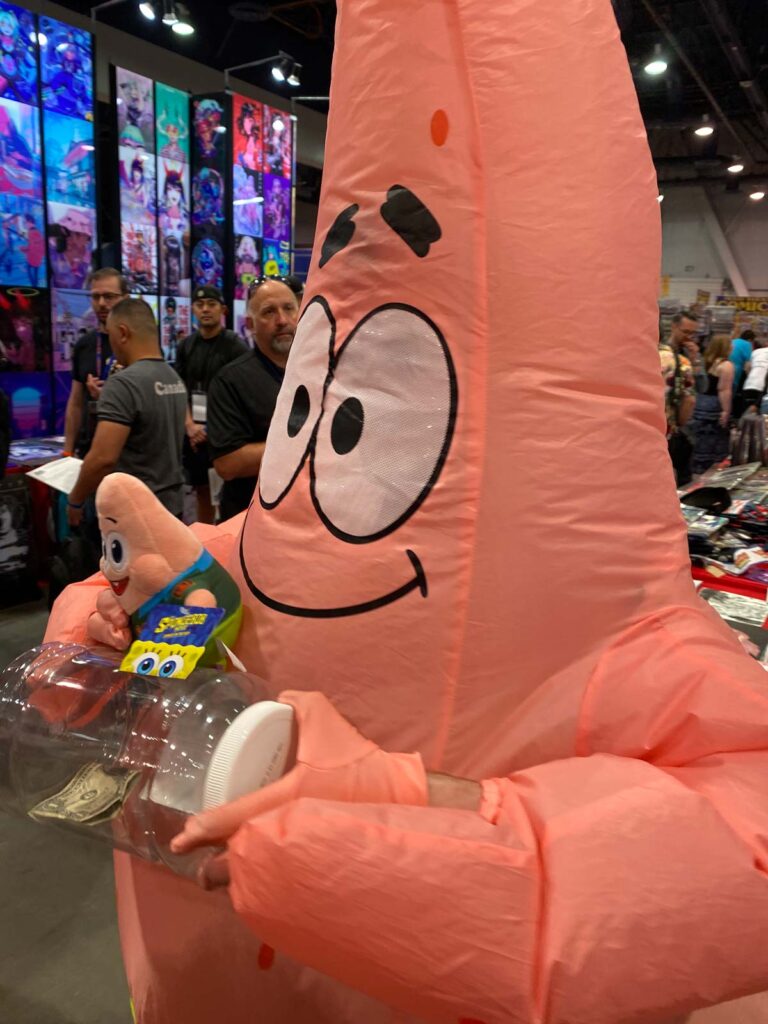 As I looked out over the teeming mass of fans at Amazing Comic-Con, I was struck by the sense of unity that permeated the convention — I was enthralled by the sheer diversity of nerd culture. Here were people from all walks of life, united by a shared love of all things nerdy. It was a beautiful thing to witness. Fans of every stripe and persuasion, united by a shared love of all things geeky. From comic books to video games, science fiction to anime, Klingons to Nautolans, there was something for everyone to enjoy.
Amazing Comic-Con was a reminder that no matter where we come from or what we're into, we're all part of the same tribe. And in a world that can often feel fractured and divided, that's a powerful message. The power of nerd culture goes beyond mere fandom. It has the potential to make the world a better place – not through grand gestures or lofty ideals, but through the simple act of bringing people together.
As I left the Amazing Las Vegas Comic-Con, my head buzzing with excitement and inspiration, I couldn't help but feel a sense of kinship with my fellow fans. We may be geeks, but we're also part of something bigger – a community of people who have found a way to celebrate their passions and come together in a spirit of camaraderie and respect. And that, to me, is what makes Amazing Las Vegas Comic Con truly special.