As soon as you step off the plane, it's impossible to ignore our city's reputation for excess and indulgence. And when it comes to gun culture, Las Vegas is no exception. As the capitol for gambling, drinking, and all things adult entertainment, it's no surprise that shooting ranges have become a popular tourist destination in Vegas. Hey, this is still the Wild West! In fact, the firearms industry is one of the top tourist draws for the city, and gun-culture tourism thrives in Sin City.
So, whether you're a firearms enthusiast or just looking for a unique adventure, Las Vegas is the perfect destination. Here are some of the unique gun experiences that you can only find in Vegas!
This is an unforgettable, adrenaline-pumping experience that all gun lovers should get the chance to do. Gunship Helicopters is not just any gun range; it's the only aerial gun range in the city! Imagine soaring above the stunning Mojave Desert landscape, firing an M249 SAW machine gun from the door gunner seat of an A-Star Helicopter. It's the stuff that dreams are made of!
Once you're strapped in and ready to go, you'll journey through the Mojave Desert in an A-Star Helicopter, with a bird's eye view of the beautiful desert landscape. Then, it's time to unleash your inner action hero as you command the door gunner seat and rain a hailstorm of hell down on your targets at their 71-acre private shooting range.
If you're a fan of military history or hell, you just love the shit out of guns, then Battlefield Vegas is the perfect destination for any red-blooded, gun-loving American! With over 1,000 different weapon systems to choose from, Battlefield Vegas offers the most guns out of any other range in Las Vegas. From handguns and pistols to fully automatic rifles, submachine guns to belt-feds and .50 calibers, they've got EVERYTHING!!!
Located only a few blocks from the Las Vegas Strip, Battlefield Vegas has a five-acre complex with a realistic military setting, complete with decommissioned tanks, aircraft, and military vehicles. Upon arrival, you'll be taken to the range, where you'll have over 25 unique packages to choose from. So whether you're a fan of historical weapons or popular video game-inspired firearms, Battlefield Vegas has got you covered with a custom package.
But it's not just about the variety of weapons available; Battlefield Vegas offers unique experiences that you won't find anywhere else. Want to fire a mini-gun? They've got the only one available to the public in Las Vegas! This bastard fires over 4,000 rounds a minute, and it's an experience that you will not forget anytime soon.
But hey, if you're looking for something to make your trip really stand out, why not crush the holy shit out of a car!!! Battlefield Vegas offers a tank crush experience, where you get to drive an M1A1 Abrams Main Battle Tank and crush a car. This is the closest any civilian will ever get to driving a tank!
Strippers and Guns? Hey it's Vegas!
If you're here for a bachelor party and looking for a gun range near the strip, check out Range 702 — hey, it's right next to a strip club so you really can't go wrong!
If you're in town to party, Range 702 has got you covered with four custom engineered VIP lanes that include a private hostess, bar, LCD TVs, and some of the top firearms in the world. The VIP suite can accommodate up to 40 guests comfortably, making it the perfect destination for birthdays, anniversaries, corporate events, and of course bachelor parties.
In addition to the VIP experience, Range 702 offers 16 dedicated shooting lanes and a full selection of rental firearms from historic handguns all the way up to AK-47s, M4s and the powerful SAW. You can even bring your own guns!
But like we said, Range 702 is located right next to Larry Flynt's Hustler Club, a 60,000 Square Foot Strip Club that is ready and waiting for you after your done shooting!
In the Industry? Come to Vegas for SHOT Show!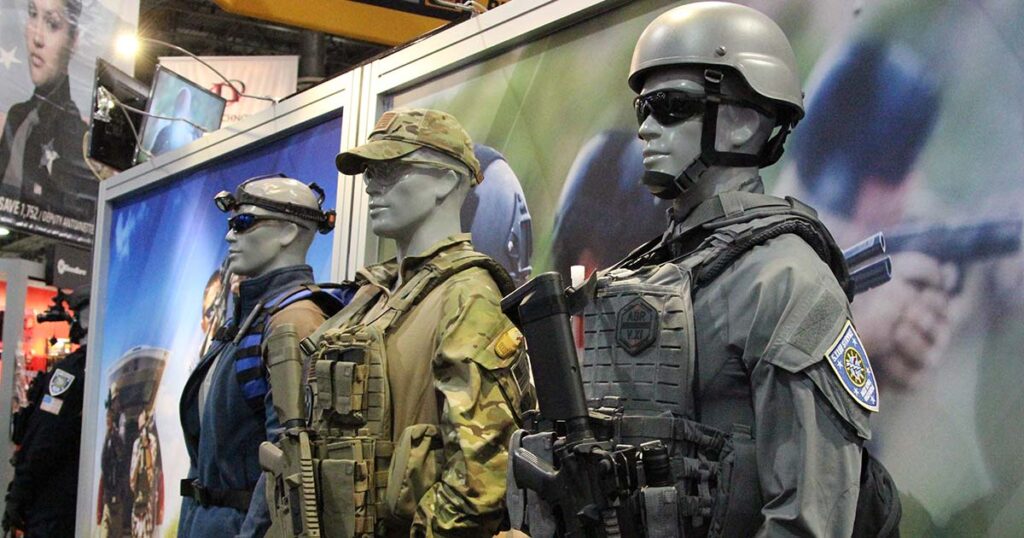 Every year, thousands of the top firearm dealers and industry professionals gather in Las Vegas for the NSSF SHOT Show, the world's largest shooting, hunting, and outdoor trade show. With over 2,000 exhibitors showcasing the latest firearms, ammunition, and accessories, this is a must-attend event for anyone in the gun industry.
This is probably one of the best times to be in town if you are a gun guy. The SHOT Show brings together some of the biggest names in the firearms industry, allowing you to meet top professionals and get a sneak peek at the latest gear before anyone else. Hey, you might even get invited to one of the infamous AFTER SHOT Unwind parties!!!
Want to Shoot in the Desert? Take it OUTSIDE!!!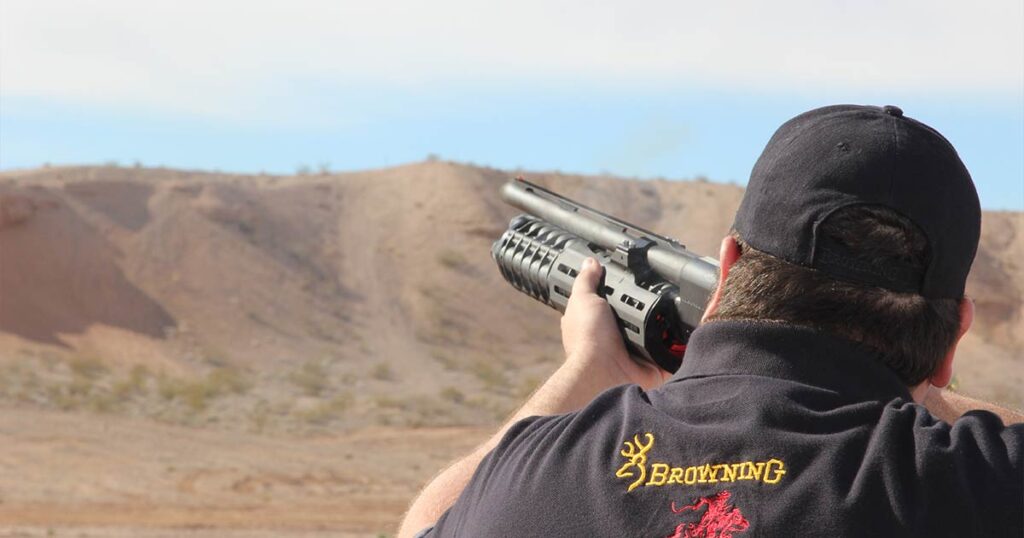 Let's face it, shooting at an indoor range can suck! But in Vegas, you can find out how your guns are meant to be fired in the beautiful Nevada Desert.
Las Vegas is surrounded by stunning desert landscapes, making it the perfect destination for outdoor shooting fun — yeah, there is more to Vegas than just the strip! There are several locations where you can shoot in the desert, including BLM (Bureau of Land Management) land. Check out our list of desert shooting locations here.