Station Casinos and Stoney's are bringing live country music back to Northwest Las Vegas.
Santa Fe Station casino, located of the 95 in northwest Las Vegas, announced today the return of Stoney's North Forty with an all-new bar and entertainment space set to debut inside the casino late this summer.
"The addition of Stoney's adds an exciting entertainment and nightlife element to the property and the surrounding neighborhood," said Brent Arena, Vice President and General Manager of Santa Fe Station. "Stoney's is known for a-rockin' good time, and we know our guests will love it."
The 13,000 square-foot country bar will feature a spacious interior with plenty of room for line dancing and two-steppin', an intimate stage for live performances, and a mechanical bull. The 2,300 sq. ft. outdoor louvered pergola will have a central fireplace, a dedicated beer pong area, other interactive games, and ample seating for socializing.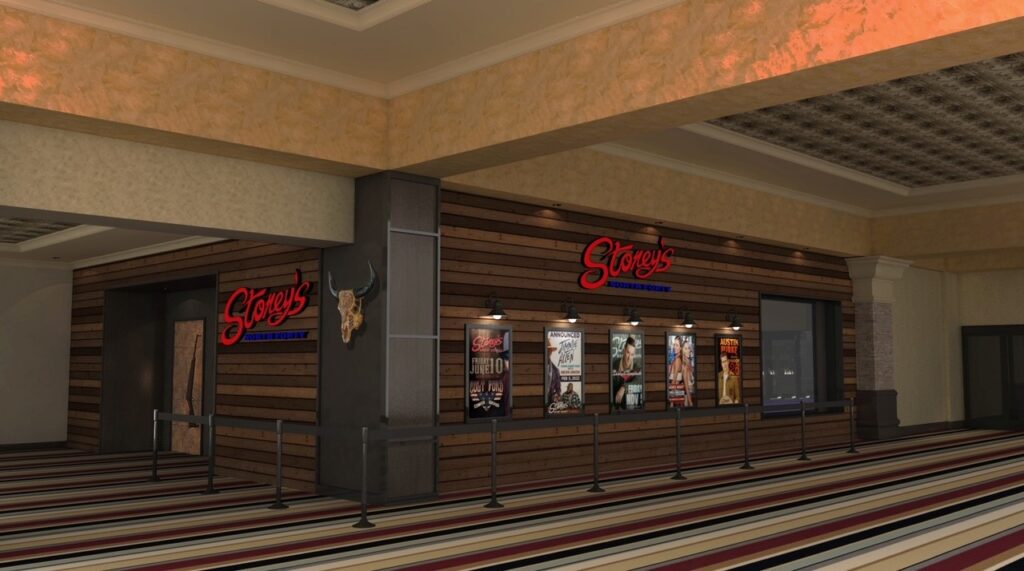 "We're very excited about the return of Stoney's North Forty to Santa Fe Station," said Chris Lowden, President of Porchlight Hospitality Group. "I feel there is a great untapped market for us in the Northwest, and there is no better home than Santa Fe. With their already great dining and entertainment choices, this is a terrific partnership."
Stoney's North Forty will be open seven days a week starting at 4 p.m.