Las Vegas has always been a city where boundaries are pushed, conventions are shattered, and inhibitions are left at back at home. It's a city known for its over-the-top nightlife, extravagant entertainment, and a touch of bad behaviour. However, in the latest bizarre attempt to shed our sin city moniker, the iconic Bare Pool Lounge at the Mirage has decided to remove one of its defining features: going topless. Yes, you heard that right, a place called Bare will no longer actually allow you to bare it all.
In what looks to be the latest attempt to rebrand the Mirage into the Hard Rock Hotel and Casinos, this poolside oasis has decided to cover up, leaving both locals and tourists scratching their heads in disbelief.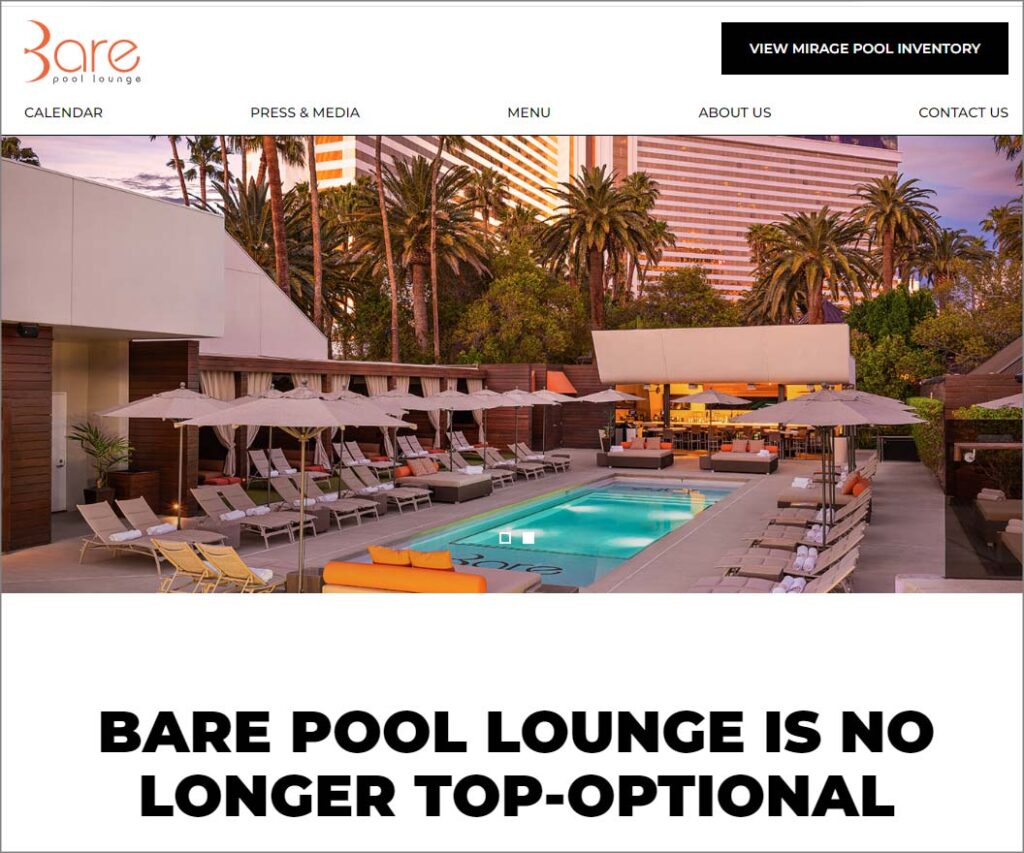 Like it or not, Adult Mischief is What this City is All About
Imagine lounging poolside in the heart of Sin City, soaking up the sun, sipping on your favorite cocktail, and witnessing a spectacle of uninhibited freedom. At one time, that was the norm throughout our city, including at the Bare Pool Lounge, where guests were once welcomed to embrace their adventurous side by baring it all. However, in what seems to be a new fun killing era in Las Vegas, the Mirage (or the Hard Rock) management has boldly decided to introduce a new dress code, effectively putting the "bare" in Bare Pool Lounge into question.
Las Vegas, often referred to as "Sin City," has long been associated with decadence, indulgence, and a certain level of debauchery. But now, as the winds of change blow through the desert, it seems we may be losing one of our city's biggest draws – ADULT FUN!
As the Mirage transitions into the Hard Rock, only time will tell whether their decision to cover up will resonate with visitors. Will it attract a different crowd, seeking a more modest experience? Or will it simply become another pool in the vast landscape of Las Vegas? One thing is for certain: it doesn't scream Rock and Roll and Fun!