Sadly, post COVID the Las Vegas Strip has turned into a literal music desert. Before the shutdowns, you could walk from casino to casino and always find some sort of live music – it may not have been great music, but it was live music! Today only a handful of music venues remain, but that may be about to change as Blake Shelton looks to bring music back to the Las Vegas strip.
Country Music Venue coming to the Horseshoe!
Blake Shelton and Ryman Hospitality Properties are set to open a one-of-a-kind music venue right out front of Caesars Entertainment's Horseshoe Las Vegas. At approximately 27,000 square feet with a planned 686 seats, Ole Red Las Vegas is slated to be the brand's largest location and the first in the western United States.
"You've gotta have a break at some point from what you do for 36 hours in a row in Las Vegas," Shelton said. "Every time I'm here I want some damn country music and a beer. I think Ole Red is a remedy to that."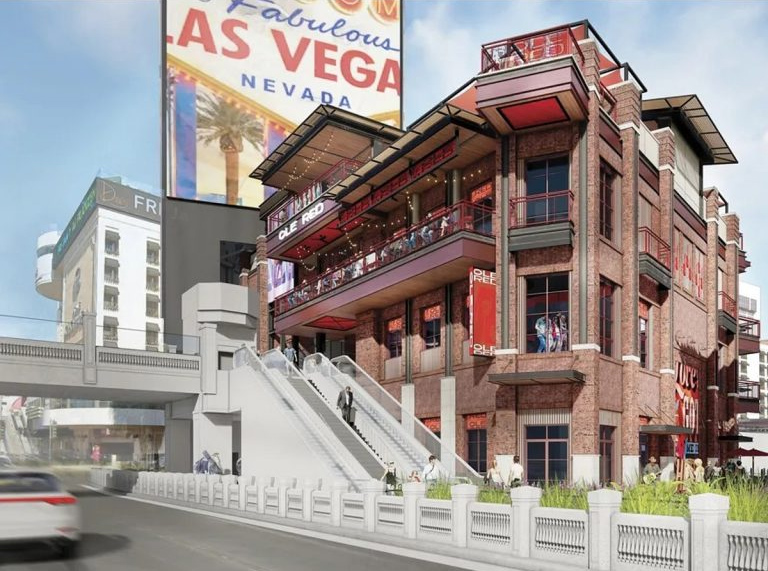 Additional details of the four-story restaurant, bar and music venue were released to the public at the sneak peek event include:
First & Second Floors: Visitors can dig into scratch-made dishes in a laid-back dining area and experience concert-caliber country music from their seats. When the sun goes down, the space transforms into a full-blown honky-tonk with dance floors and designated VIP areas for a Vegas-style Ole Red experience.
Third Floor: Decked out with sophisticated lounge seating, advanced audio and visual technology, and high-end decor, the third floor is a versatile and flexible space, which serves as an overflow area for the restaurant, higher end VIP experiences, and a private event space for groups. Bottle service is available and the third-floor menu includes elevated offerings on top of Ole Red favorites.
Rooftop: The rooftop offers a casual but swanky restaurant environment during the day and a luxurious rooftop lounge at night. With premium cocktail flights, live music and DJ sets, and an unbeatable view of the Las Vegas strip, this is a highly sought-after space for private events and VIP guests. The rooftop menu includes Ole Red classics during the day and shareable items in the evening.
All part of the Caesars Entertainment's ongoing rebrand of the former Bally's into the Horseshoe Las Vegas.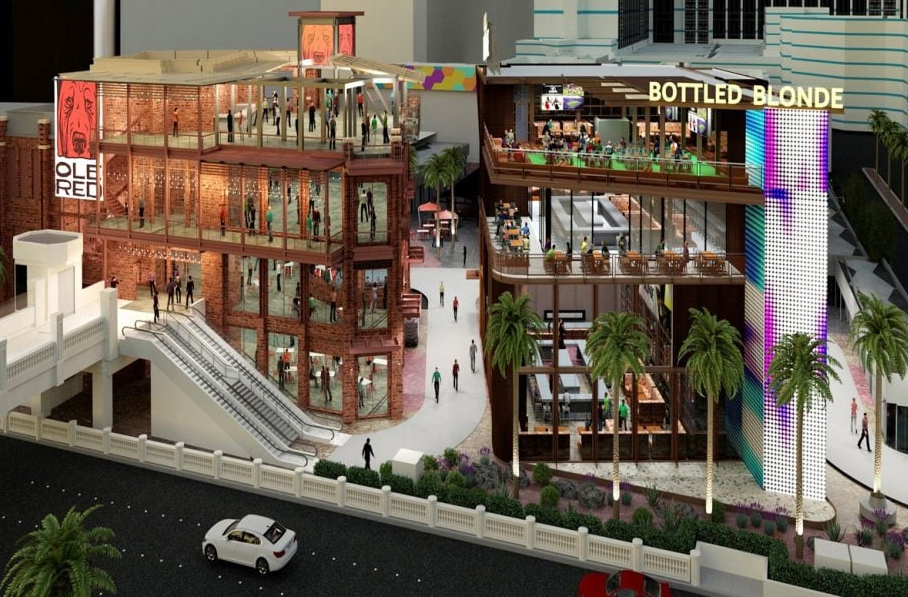 Caesars Entertainment is currently remodeling the old Bally's property — they officially changed the hotel name to the iconic Horseshoe brand last month. New attractions like ARCADE, Jack Binion's Steak and the World Series of Poker Hall of Fame Poker Room are already open, and a number of other exciting venues are on the way.
Joining Ole Red as part of the Horseshoe Hotel and Casino renovation and rebranding will be Bottled Blonde Pizzeria, which will feature a beer garden and nightlife dance club, and a space called Bourbon St. Parade and another music venue called Rockwood Music Hall. The Rockwood Music Hall is expected to take over the space once occupied by the failed Redneck Riveria.
The "mayor of Flavortown", is also expected to be a large part of the rebranding. In fact, Guy Fieri is set to open Guy Fieri's Flavortown Sports Kitchen this summer at the Horseshoe.
According to a Caesars press release, Fieri's new restaurant "will be a prime destination for guests to watch sporting events while enjoying Fieri's signature American-style cuisine and bold flavors."
"Like I always say, 'Go Big or Go Home,' and that's exactly what we're doin' now by bringing Flavortown Sports Kitchen to Vegas, baby!" Fieri said in the press release. "Between my days as a UNLV Runnin' Rebel, my flagship Guy's Vegas at The LINQ, and El Burro Borracho, Las Vegas is my second home. It's about time we plant the Flavortown flag at the Horseshoe to create the best place to eat, drink, watch sports and bet in the city. Let's go!"
Guy Fieri's Flavortown Sports Kitchen will span 6,540 square feet and seat up to 279 throughout the dining area, bar, and rotunda. It will feature a private lounge and a 360-degree island bar with decorative liquor displays and LED screens for sporting games.